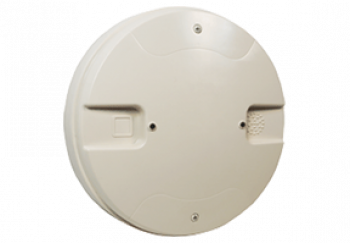 SWIFT Wireless Gateway
NOTIFIER's SWIFT wireless mesh is integrated with current ONYX AFP-3030 panels to create flexible wired/wireless intelligent fire detection. SWIFT Wireless devices are similar in appearance to corresponding intelligent FlashScan wired devices, and have the capabilities of ONYX AFP-3030 intelligent sensing. A robust SWIFT wireless redundant mesh network uses a unique protocol with redundant supervised communication paths that is Australian Standards approved. The FWSGAUS (FlashScan Wireless Gateway) provides the communication path between an ONYX AFP-3030 series panel and SWIFT devices.
Wireless redundant mesh network
Hybrid wired/wireless system
System automatically creates the strongest signal path
Each device acts as a repeater
Site Survey function
Rotary address switches
FWGAUS: SWIFT Flashscan wireless gateway
W-USBAUS: SWIFT wireless USB dongle
AS ISO 7240.25:2015
AS ISO 7240.18:2015
AS ISO 7240.17:2015
* Compliant with ACMA Radiocommunications Class 2000 and Class 2002 National Rules.