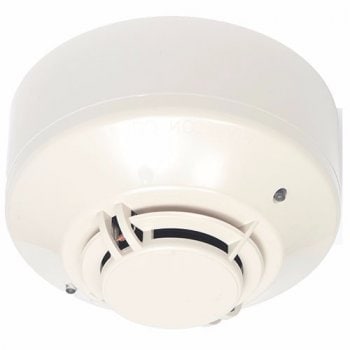 SWIFT Wireless Detectors
SWIFT Smart Wireless Integrated Fire Technology is a commercial wireless fire detection system using a robust wireless mesh network that integrates with NOTIFIER ONYX AFP-3030 series panels through the SWIFT gateway (FWSGAUS). SWIFT detectors respond to fire, just like their wired counterparts, while providing installation flexibility in a wireless format.
Wireless mesh network
Hybrid wired/wireless system
System automatically searches for the strongest signal and establishes redundant paths
Each device acts as a repeater
Site Survey function
Rotary address switches
FWD-200PAUS: SWIFT Flashscan Wireless Photelelectric smoke detector
FWD-200ACCLIMATEAU: SWIFT Flashscan Wireless Multi-Criteria smoke/thermal detector
FWH-200FIX135AUS: SWIFT Flashscan Wireless Thermal detector (59degC)
B501W: Detector base to suit SWIFT Wireless detectors
AS ISO 7240.5:2004
AS ISO 7240.7:2004
AS ISO 7240.25:2015
* Compliant with ACMA Radiocommunications Class 2000 and Class 2002 National Rules.